Capitol Reef National Park - A Few Short Minutes Away
Utah's "Mighty Five" national parks are all found within 3 hours of our home-base at Skyridge. Centrally located between all the parks and just outside the entrance to Capitol Reef, the Inn is a perfect venue for a multitude of adventures!
 Want to walk in the footsteps of native Americans, pioneers, cowboys and outlaws?  Capitol Reef Outfitters 435-491-0242  
Things to see and do near Torrey Utah
Hickman Bridge and countless other natural wonders await within Capitol Reef National Park which is our feature attraction.  Cathedral Valley, the Waterpocket Fold District and numerous other possibilities await inside park boundaries.
Rent your own UTV or hire a guide and venture off to the Velvet Ridge, Hells Hole, Boulder Mountains and much more.  Take a sunset ride & sit around a fire to have smores.  UTV to high mountain lakes & kayak.  
Presenting a fly to trout in southern Utah waters is an experience you won't soon forget.  Local professional guides take you where you can fight fish, not crowds!  Full, half-day and 2 hour trips are available with pick-up at Skyridge.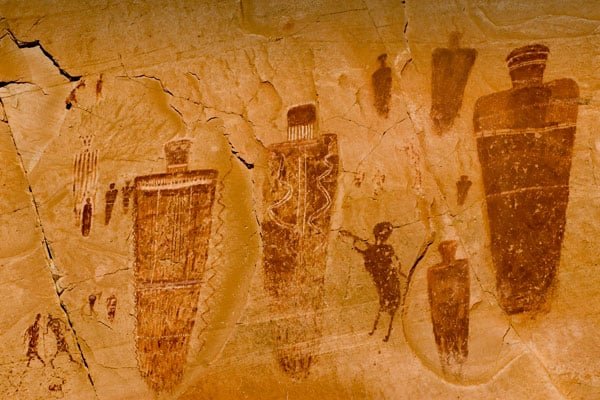 Discover Horseshoe Canyon, one of the best preserved collections of pictographs and petroglyphs in the United States. Features the "Great Gallery".
Explore Henry Mountains Intrepid adventurers will enjoy this rugged country